Tournalaid Home Preservation Plan
Since the beginning of 2023, we've seen immense interest from people all across the world about these homes. From stories of those who once lived in one of the thousands of houses that used to exist, to historians and architects mesmerized by the way these concrete houses were built. So much positive action has happened already, but we still have a long way to go! Here's a short recap of everything accomplished so far:
A public petition was issued to ensure demolition was delayed
Komatsu Global (the owner) got involved in a positive way
A non-profit was formally created to fund the relocation
Features in Texas Monthly, regional news and television
Named a "Most Endangered Place" for the state of Texas
Local businesses formally engaging in work towards relocation
Over $50,000 has been raised to save the Tournalaid Homes
So what's next?...
We originally outlined some basic steps that would be necessary to save these homes, and that's still pretty much the case, but we've expanded on some items and gotten clarity around some practical things.
Now, instead of "steps", we are looking at 3 general "buckets" when it comes to cost. We explain more below, but in the interest of full transparency, the Machine-Built Architecture Conservancy (the non-profit handling this project) has publicly shared the entire timeline and budget to properly save these homes. Click the spreadsheet to zoom in!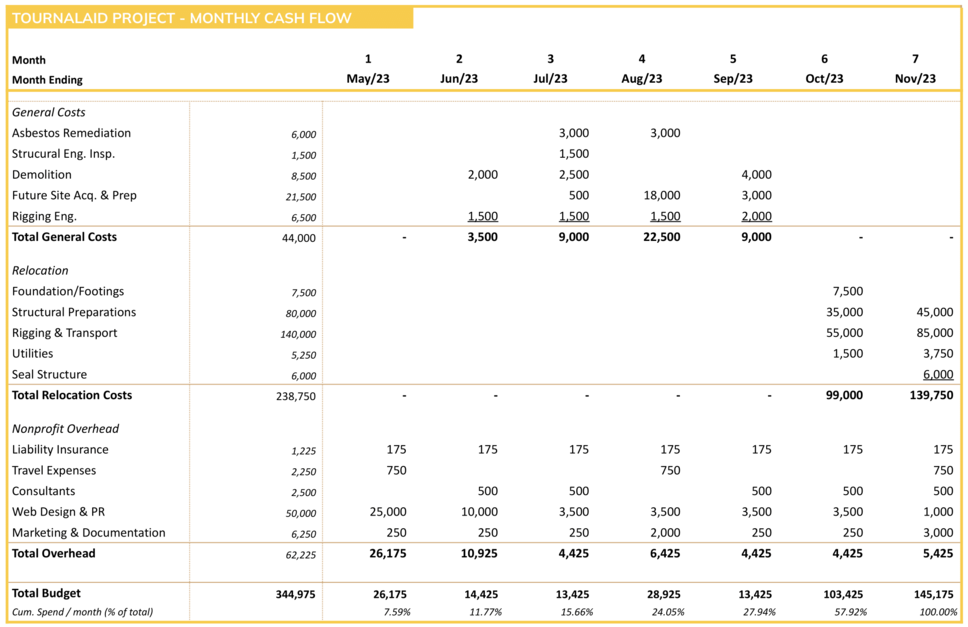 ---
Where are the Tournalaid homes?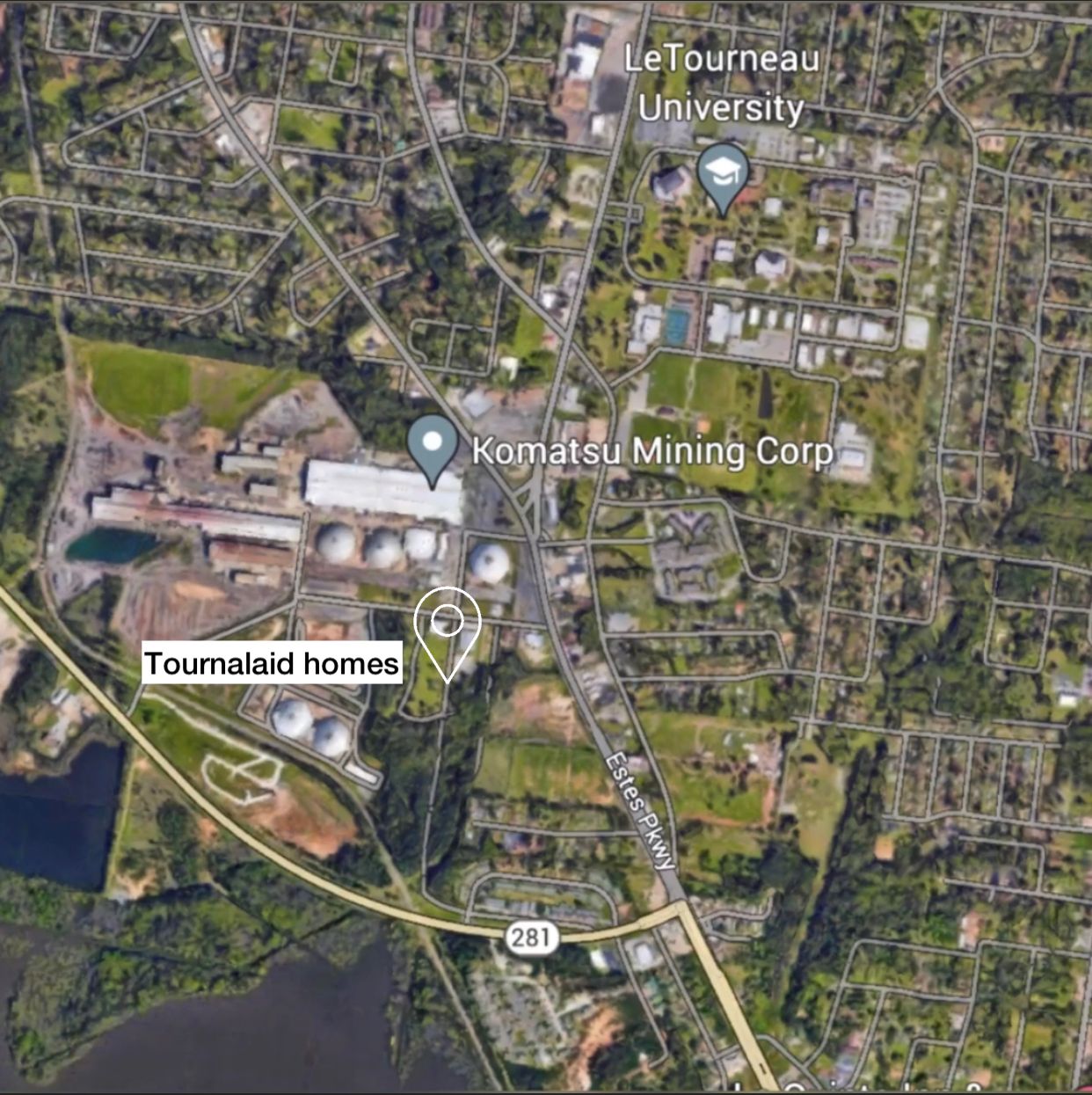 Located on land that was originally set aside for housing the workers at the original LeTourneau plant, the two houses still standing are now owned, along with all nearby property, by Joy Global, which is owned by Komatsu, Inc.