Petition to Save the Tournalaid Homes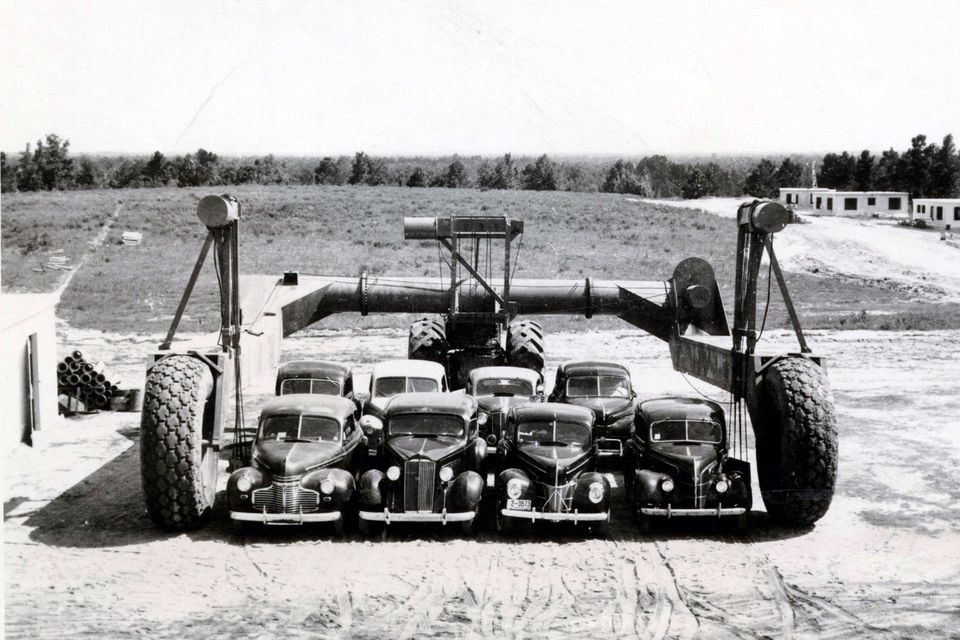 For immediate release:
Longview, January 13, 2023 – An open, public letter has been delivered by our team to Komatsu Mining Corp.'s human resources department. We feel it is important that the community be aware of what is happening with these historic homes. Below, you can find a copy of the letter sent to Komatsu, and the full text for easier reading.
I grew up in Longview, and was surprised to only find out about these concrete houses as an adult. The "built-in-a-day" all concrete construction R.G. came up with was way ahead of its' time and truly represents the innovative and hardworking spirit of Longview. It wasn't until our team of architects and preservation experts started asking questions that we realized these two Tournalaid homes are most likely the very last of their kind in the world. I believe Komatsu will absolutely want to work with us to relocate these architectural treasures.

- Stephen Cameron, Longview native and petition sponsor
---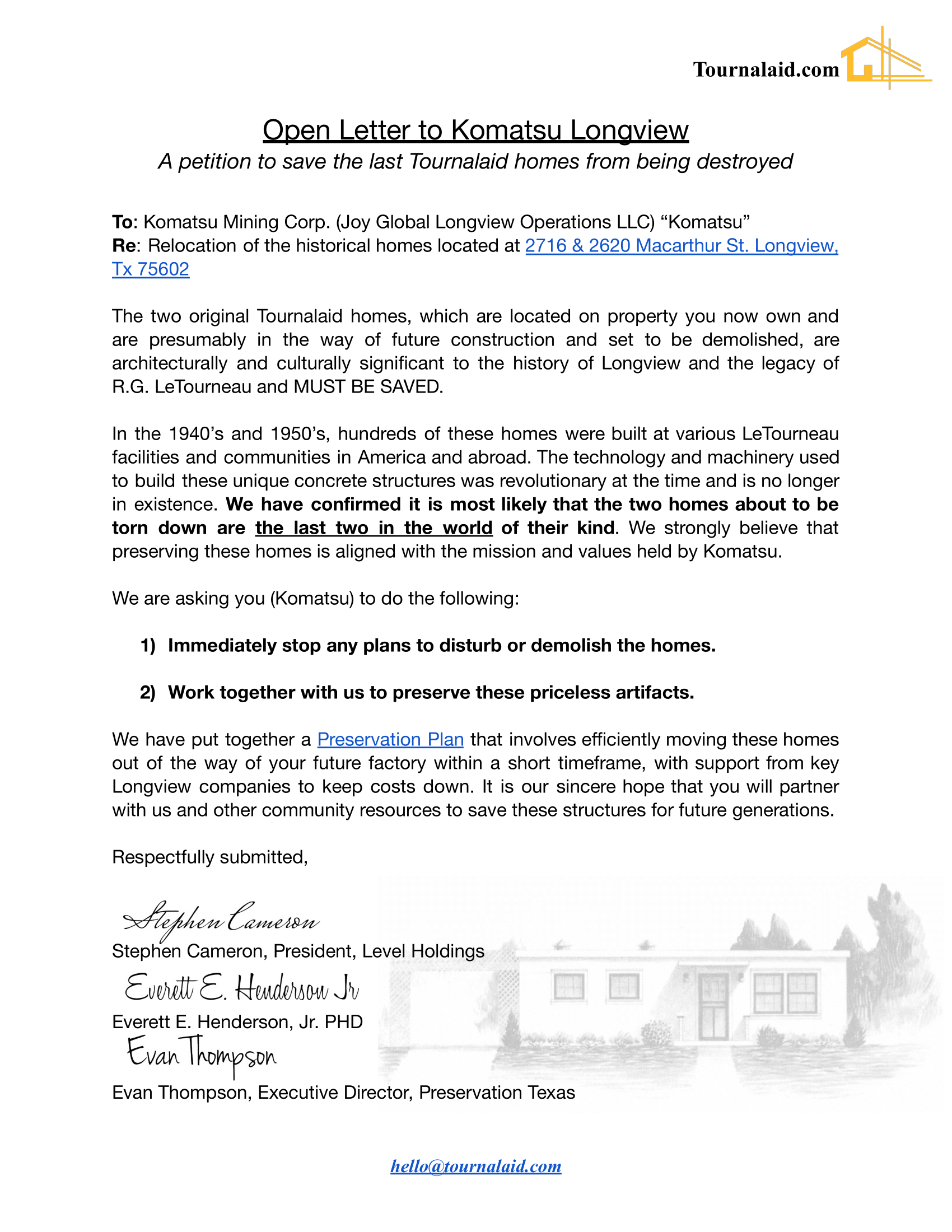 FULL TEXT OF LETTER TO KOMATSU: The two original Tournalaid homes, which are located on property you now own and are presumably in the way of future construction and set to be demolished, are architecturally and culturally significant to the history of Longview and the legacy of R.G. LeTourneau and MUST BE SAVED.
In the 1940's and 1950's, hundreds of these homes were built at various LeTourneau facilities and communities in America and abroad. The technology and machinery used to build these unique concrete structures was revolutionary at the time and is no longer in existence. We have confirmed it is most likely that the two homes about to be torn down are the last two in the world of their kind. We strongly believe that preserving these homes is aligned with the mission and values held by Komatsu.
We are asking you (Komatsu) to do the following:
Immediately stop any plans to disturb or demolish the homes.
Work together with us to preserve these priceless artifacts.
We have put together a Preservation Plan that involves efficiently moving these homes out of the way of your future factory within a short time frame, with support from key Longview companies to keep costs down. It is our sincere hope that you will partner with us and other community resources to save these structures for future generations.
---